There are two ways of sharing lists using the Pocket Lists app:
Collaborate on a to-do list with friends in realtime.
Export the actual (current) list content as text.
---
Collaboration
Collaboration means working on list to-dos (tasks) together. Everyone whom you invite to a to-do list will be able to view, add, edit, complete, and delete to-dos.
Starting the collaboration is as easy as sending a link.
Via Sharing
Pick a contact or tap on a button in the top right corner.
Select a to-do list to be shared.
The list will be shared either instantly (if you already have at least one shared list with this user), or an invitation link will be sent (the user will need to manually accept the invitation for the first time).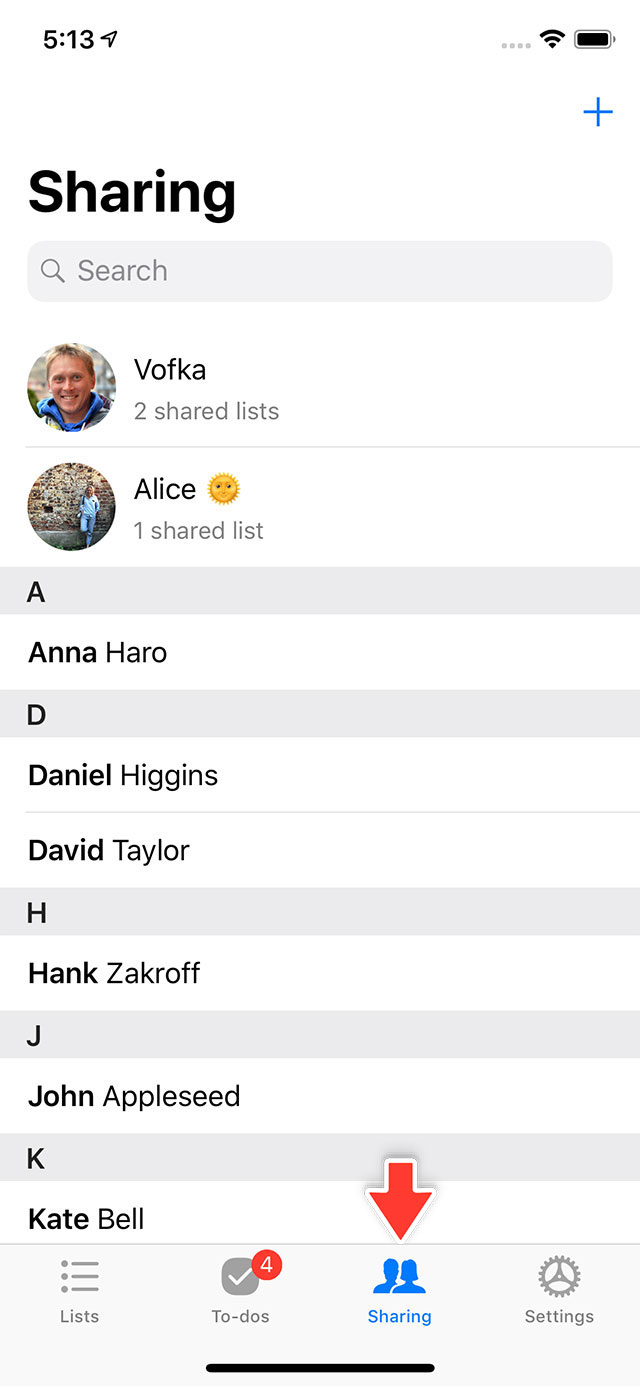 Via Lists
Select a to-do list to be shared.
Tap on an Add Users icon in the top right corner of the list.
Either pick a contact from your address book or share an invitation link.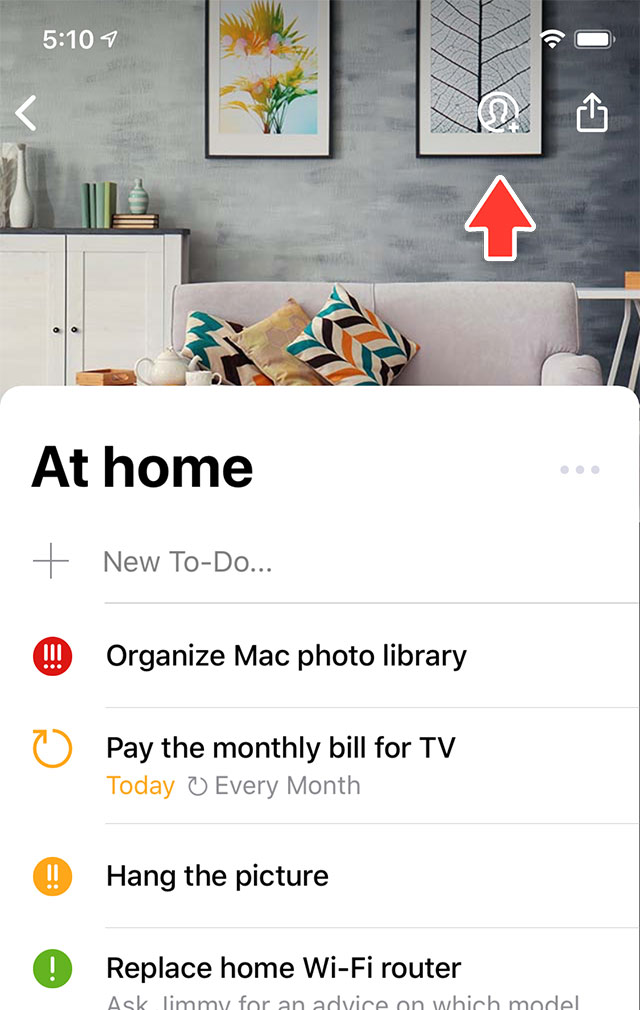 Sending a link
An invitation link is a simple private link (e.g. pocketlists.com/lists/36/l25kdsjXJ3flrekj3lf5g/) that can be shared via any suitable channel — email, SMS, WhatsApp, Telegram, AirDrop, or even via publishing the link on a social media — and can be opened in any web browser.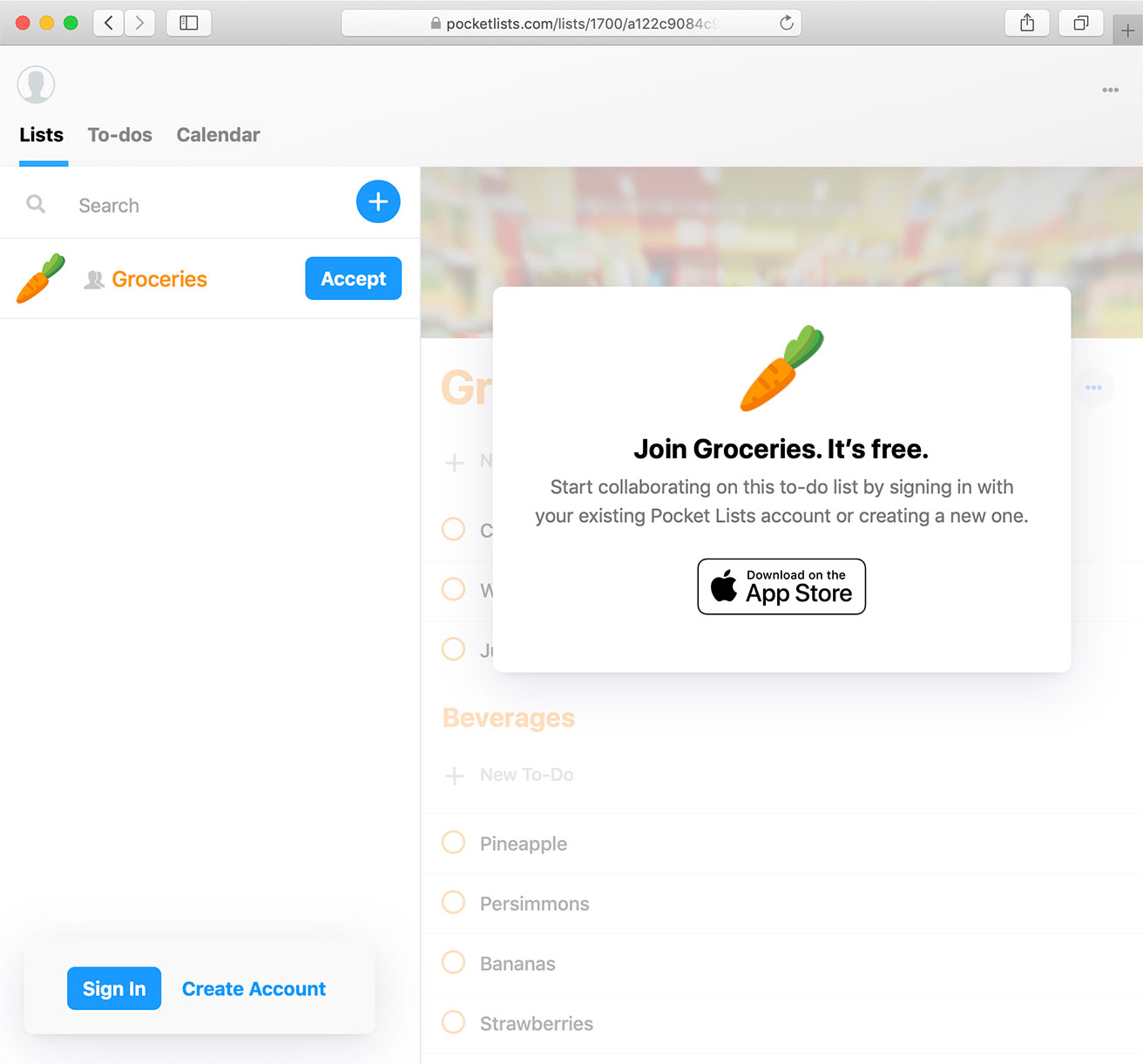 If the user already has Pocket Lists for iOS installed, the app will open up automatically and the list will be downloaded into the app.
And even if it's not iOS or the Pocket Lists app is not yet installed, the user will still be able to accept the list and to collaborate — using the web app.
The invitation link will be active until you reset list sharing settings (e.g. unshare a list with someone).
---
Export a List
To send a copy of a to-do list to someone, tap on

Export button on top of the list screen. This will create a text copy of the current state of the list which you can send or copy-and-paste into any app or file.