Archiving is a handy way to hide lists from an everyday usage but keeping them in the app for the future.
To archive a list, open the list and swipe down to see list details. Tap the

Archive button.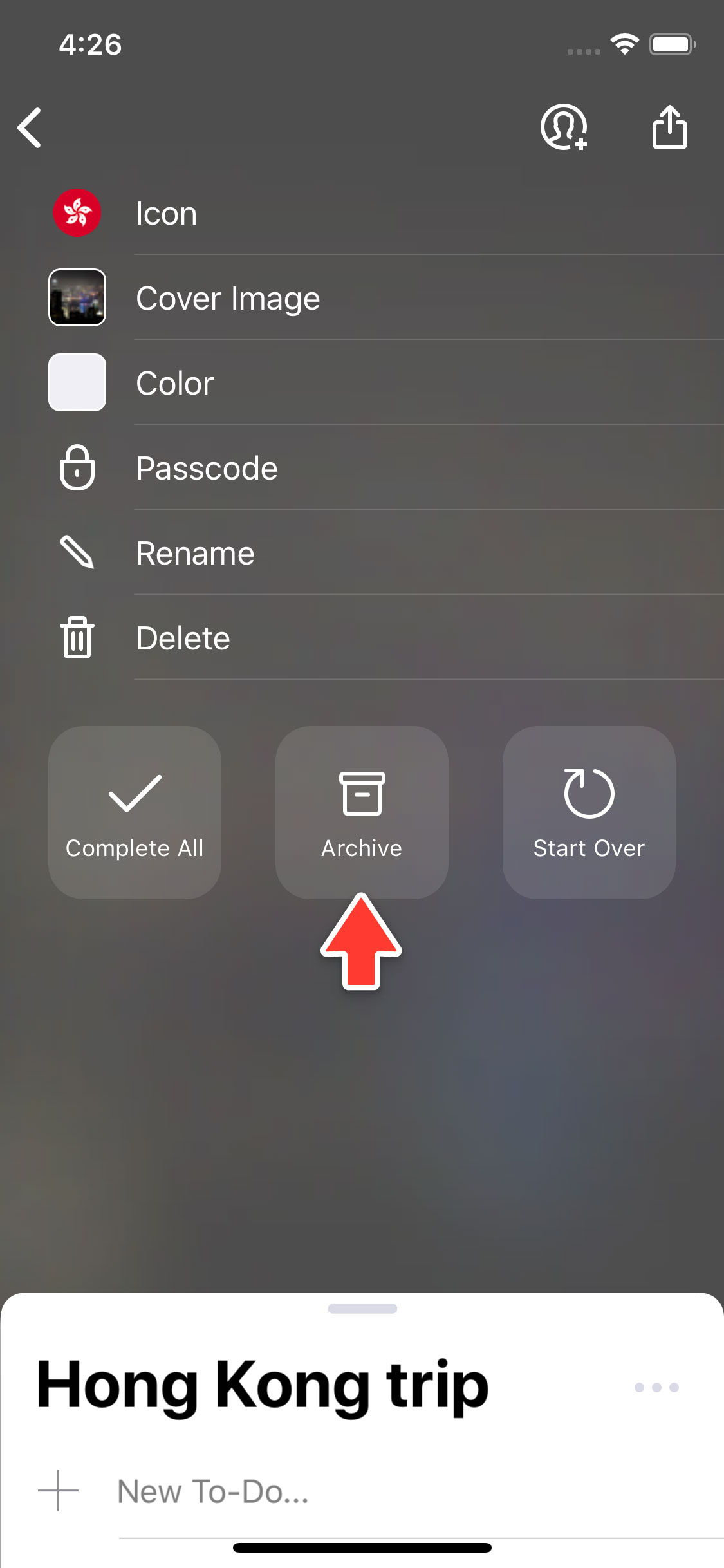 Archiving works similar to deleting, but keeps the data safe in the app until the day you need it.
All important and scheduled to-dos stored in archived lists will be excluded from any filter available on the To-dos screen.