Tagging to-dos in Pocket Lists is easy thanks to the support of #hashtags.
It works just like in any social media postings. Tag your to-do items by typing #hashtags right in the name. Either type # on your keyboard or tap on a # symbol in the composer bar: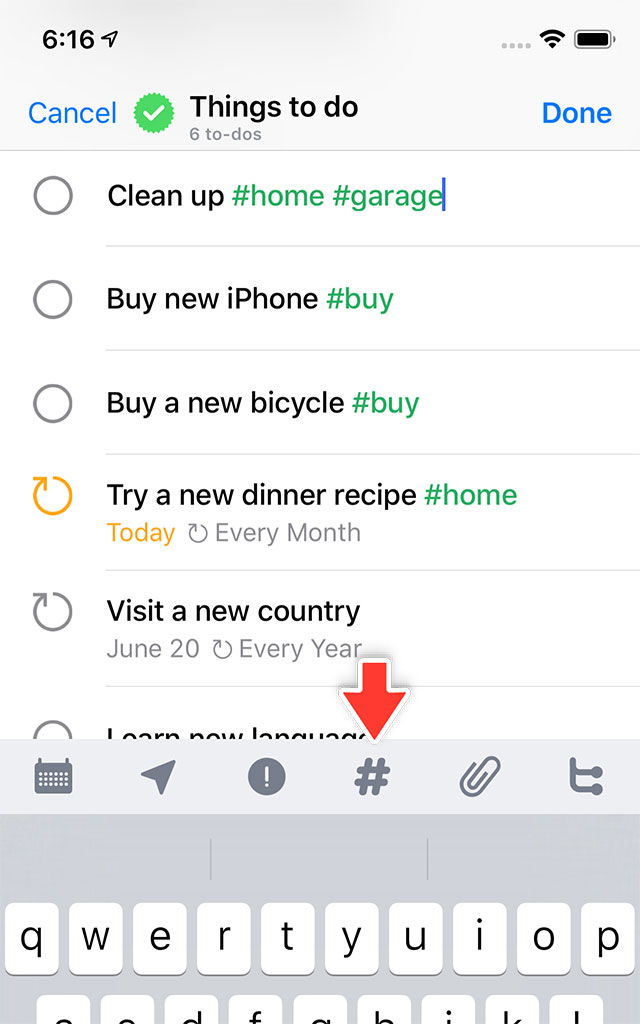 Filter to-dos by tag by simply tapping a hashtag or by selecting a hashtag in the To-dos screen filter changing box.