One of Pocket Lists key features is the ability to set date/time-based reminders by simply typing the due date/time in the to-do name, e.g. 'Meeting tomorrow 10am'. The app will parse the input and set the due date/time automatically.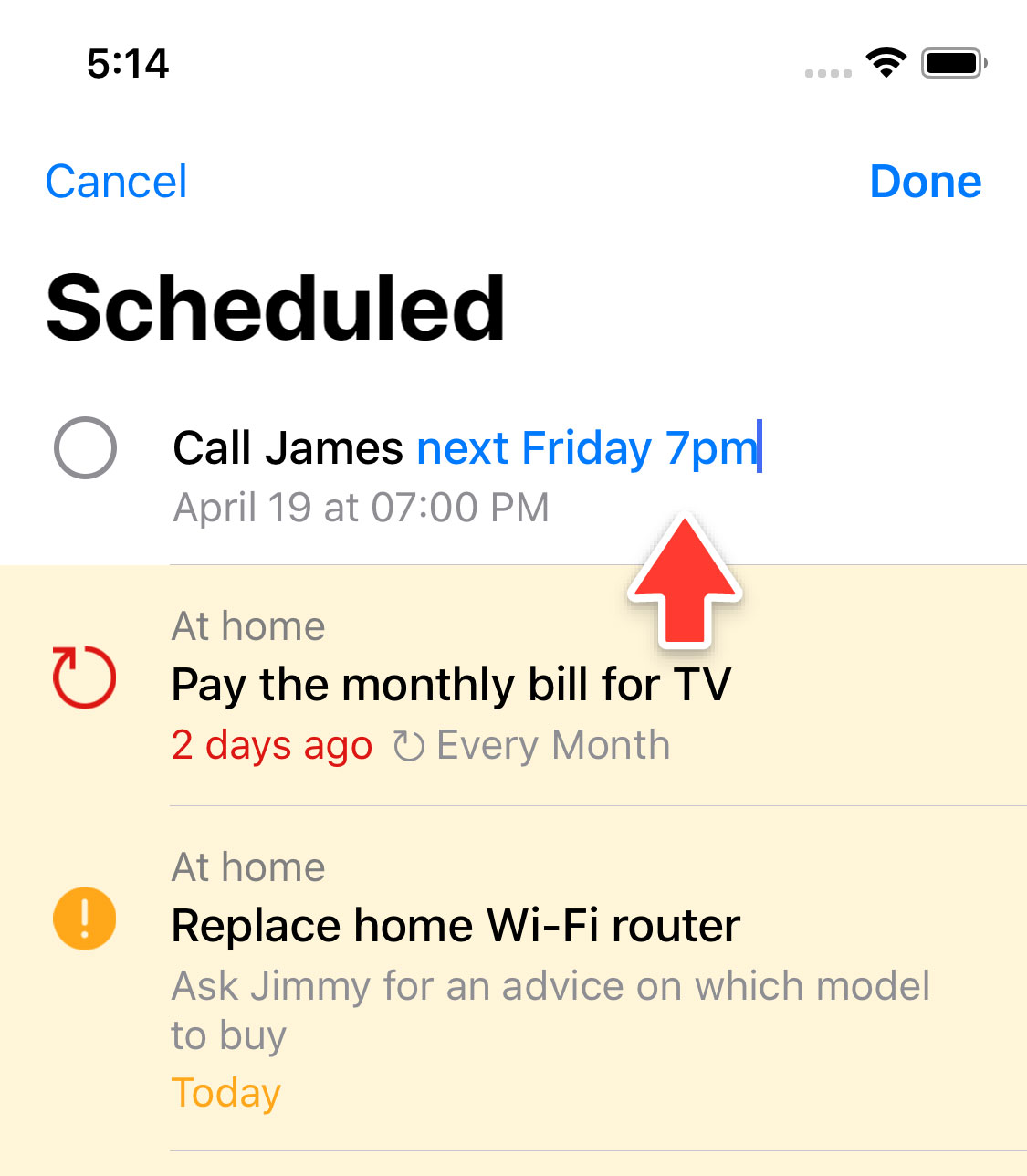 Here are some examples of the input the app will understand and process:

... tomorrow
... tmrw
... tomorrow morning
... tomorrow 10am
... tomorrow at 12
... in 30 minutes
... in 2 hours
... in 3 days
... in 2 weeks
... in a year
... every day
... every 5 days
... tuesday 2pm
... next friday night
... on December 13
These examples are in English. But the app will understand all the languages it is localized into: English, German, French, Spanish, Portuguese, Italian, Russian, Japanese, and Chinese (both Traditional and Simplified).
In case Natural Input does not fit your workflow, disable this feature in the app's Settings > Natural Input screen.